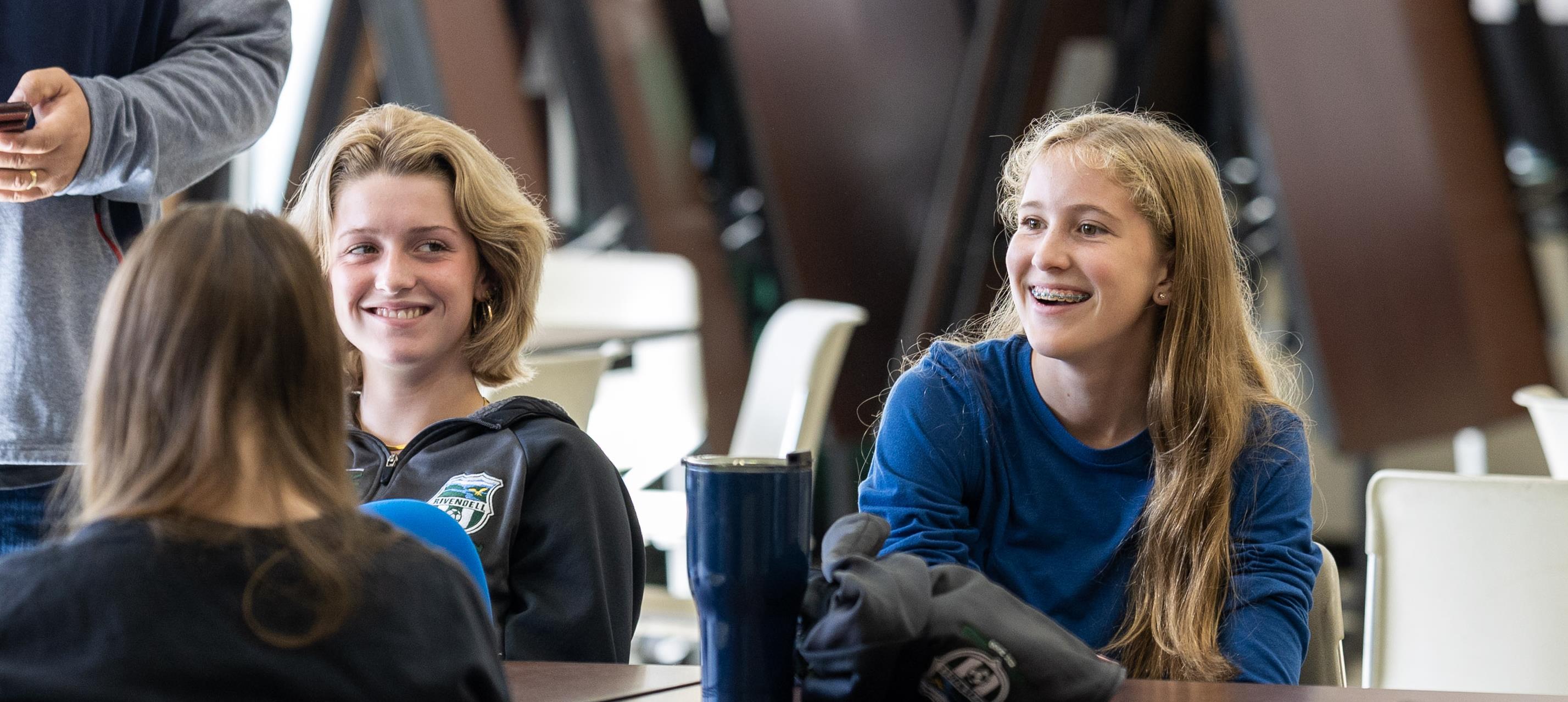 "Rivendell is small. It's different. They encourage you to be creative."
- Allison, Class of 2018
Rivendell Academy is the middle and high school for students from Fairlee, West Fairlee and Vershire, Vermont and Orford, New Hampshire. We also have students from other Vermont and New Hampshire towns including Corinth, Piermont, Warren, Lyme, Newbury and Bradford.
We value a rigorous and engaging education for all students, prioritizing student thinking, projects, collaboration, creativity, interdisciplinary learning and communication.
Thank you for visiting our website! Please read our principal's welcome letter to students, our academic program, and explore other sections of our website to learn about clubs and sports, travel opportunities, Projects and Critical Exploration (a student-driven inquiry model of classroom discussion and learning), the theater program, the Advisory program, Summer Reading, and traditions like Winter Carnival, and more.
The Mission of the Rivendell Interstate School District is to foster the intellectual, social and personal development of its students. Our goal is that they will become life-long learners, positive contributors to their communities, and positive healthy adults.